Latest Projects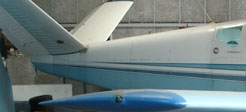 Beech Bonanza refurbishment
This coming winter work will begin on restoring this 1957 Beech Bonanza V35J.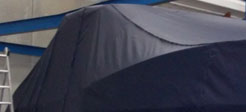 Winter cover for Doral
The owner of this brand new Doral has asked us for a full cover to protect the boat.
Our Products
Our 'light' covers are designed particularly for aircraft operating in hotter climates.

Or work goes from simple to modern motorized luxury awnings.

Our 'deluxe' covers are designed for aircraft that spend much of their time parked outdoors.